What I would need to have the bills paid and just make stuff.
Freelance Digital Designer. I talk music, video games, comedy, tech, wrestling & nonsense. I host a personal growth journal podcast called Dopamine and Other Happy Chemicals.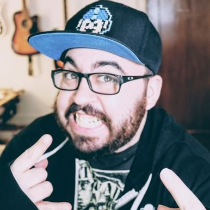 Christian A. Rivera
Hi friends! This is where I'll be sharing some of my art, music, some ideas, answer questions, and be a hub for all of my various projects. If you like my work, ideas, thoughts, channels or podcast you can support that through this page. I appreciate your support!
Make money doing what you love. We take no fees on donations! Start a free Ko-fi page