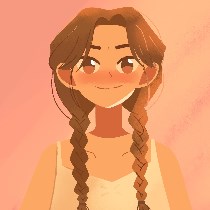 Lauren @ Love Yo Shelf
Hi friends, I'm Lauren, and I'm a recent college graduate and book blogger! Any and all ko-fis are extremely appreciated and will go towards buying diverse books or paying for tools such as Photoshop to continue to run my blog!
Ko-fi helps creators earn money doing what they love. We take 0% fee on donations!
Start a Page