I'm a jewellery maker/designer based in my hometown of Cardiff. I work using traditional techniques in recycled silver and gold. I live with my husband, kids and an assortment of rescue critters. Autistic with a fondness for clementines, forests, video games & bear hugs. Commisson enquiries welcome!
x
224
Received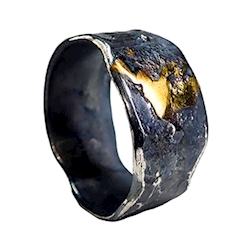 Lydia Niziblian
Your support is always valuable. Thank you.
Ko-fi helps creators earn money from their passion. We don't take a fee from donations!
Start a Page