Surface Go 2
I'm saving up for a Surface Go 2 (incl type cover and pen) so I can easily draw pixel art wherever I go. Use the Commission Me button to get your own personalized 8-bit avatar!
Hi, I'm Marc Duiker! I enjoy creating technical content with a twist. I create retro games (http://marcduiker.itch.io) and pixel art. I'm also a big fan of serverless technology and I regularly speak/vlog/blog about Azure Functions / Durable Functions, and Creative Coding: http://speakerdeck.com/marcduiker
x
132
Received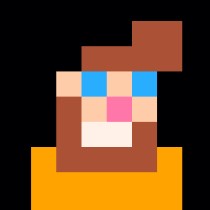 Marc
If you want me to draw you an 8-bit avatar to use as your social media profile picture use the *Commission Me* button on this page! This makes my administration easier and I don't have to spend time searching for your profile online 😅. Obviously, I'm also very happy if you simply support me with a virtual coffee 😊.
Ko-fi helps creators earn money from their passion. We don't take a fee from donations!
Start a Page