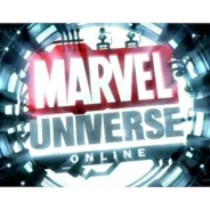 The Marvel Universe Online Project
This Ko-fi page is strictly to provide funding to commission up and coming comic artists, writers, and gaming developers with the goal of putting together a cohesive open-world game proposal. We are not developing a game as much as we are using the game concept as a way to bring the comic and gaming communities together in a fun way that emphasises the talents of creatives and lets us be a vehicle to present them to the world. Your contributions allow us to provide fair compensation for all creative people who contribute their time and effort to this fun project. Our financial goals are set based on the size and complexity of each commission and you will be able to see the fruits of your donations through regular updates. We thank you for you support and Welcome to the Marvel Universe Online!
Ko-fi helps creators earn money doing what they love. We take 0% fee on donations!
Start a Page