Hi I'm Star or Max or a couple of other names and I'm a trans business owner. I sell art, accessories, and toys made by me and my friends and I also enjoy cosplaying.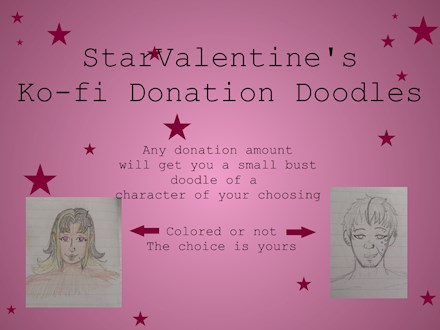 Buy a Coffee for StarValentine
Ko-fi helps creators earn money doing what they love. We don't take a fee from donations!
Start a Page