I'm Mocha, an illustrator currently based in Syracuse! I make cute, LGBTQ+ positive content and sometimes fun little comics. Every coffee comes with a free sketch request, so feel free to leave a comment with who/what you'd like! Does not stack (ie. giving 2 coffees in one donation will only get you one request).
x
72
Received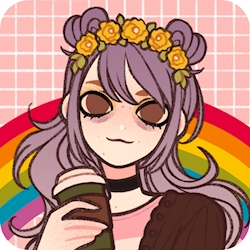 Mocha
All donations and Coffee's will go towards... coffee! Not really though. You can expect anything you give to go to stuff that benefits my artwork, like new equipment or savings (so I have time for personal projects, streaming etc.!) An occasional coffee will be had, though. It's always super appreciated~~
Ko-fi helps creators earn money from their passion. We don't take a fee from donations!
Start a Page