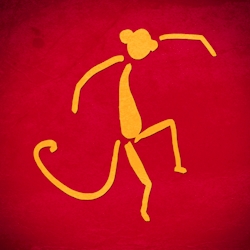 A Monkey on your Back: circus/music podcast
Hello out there! My oh my, doesn't time fly... especially when you are having fun! We have just released EPISODE 11 (which is actually the 13th hour of the podcast due to our double-headers at the beginning of the series). We have been really LOVING producing this work! Recently our donations from YOU GUYS have enabled us to purchase new editing software, and we are busy learning how to use it properly so our podcasts sound even better. SO, from the bottom of our circus hearts, we send thanks to everyone who has donated so far. It is humbling to know we have your support. We feel like we have only just begun to scratch the surface of all the fascinating stories that are out there in the entertainment world. It is hugely time-consuming, all this editing, and there are ongoing costs involved such as lessons to learn how to use the new software, and website set up costs, along with buying the music we use so we, in turn, can support the independent musicians we represent. So if you are able to continue with your support, please donate/ spread the word about us/ like us on social media/ and give us a RATING we would be super dooper grateful. Beaming love to all, and may all your days be circus days!
Ko-fi helps creators earn money doing what they love. We take 0% fee on donations!
Start a Page