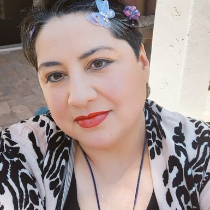 Mx Maya David García
I am fundraising for living expenses and art supplies. I'm disabled with multiple chronic illnesses and can't work outside the home. I'm an artist, crafter, writer, blogger, podcaster, poet and audio artist.
Ko-fi helps creators earn money doing what they love. We take 0% fee on donations!
Start a Page