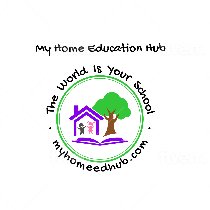 My Home Education Hub
We would love it if you can support My Home Education Hub! We are a home educating family in Australia. We are creating online portals to support other home educating families to connect, share and have fun no matter where they are. The project has 4 major aspects some of which will be completely public i.e. blogging and podcasting type arena while the others will be more specific and low-fee user-pay based services. We are at the very start of developing our site. For those who are interested, help us fast track this by helping meet the cost of a designer. You can also help by paying early for a membership. There are 3 types of Early Bird memberships and we are limiting the numbers of each: 50 Foundation A @ AUD9.99* 75 Foundation B @ AUD11.99* 100 Foundation C @ AUD13.99* Please use this google form to register your membership: https://forms.gle/jBsFNEBacPwdX46e9 Due to COVID-19, we have extended the Foundation and early-bird membership options until the end of 2020 as we had to postpone the development work. We will consider extending them further in order to support home ed families in need of what we have to offer. You can private message us via our Facebook page if you need to clarify anything https://www.facebook.com/MyHomeEdHub/. There will be a significant member-only area with a social media space for paid members to create and join groups, keep documents or records for home education evidence, a learning platform-marketplace and so much more! You can keep track of the website at www.myhomeedhub.com. We are very excited about what we are working towards and we look forward to seeing you in the member-only area soon.
Ko-fi helps creators earn money doing what they love. We take 0% fee on donations!
Start a Page