Traditional drawing material 💛
Thanks to you I've achieved many goals here, thank you very much! 💛 With donations I will buy makers and pencils to make traditional drawings. Thank you very much to everyone who contributes to this being possible, I am truly grateful!
Freelance artist living in Japan, in love with chibis and cute things. 💛
x
983
Received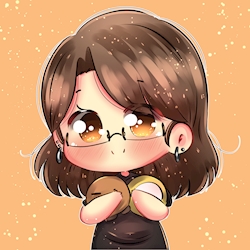 Noonie
Hello there! I'm Noonie, a brazilian self taught artist. My main focus are chibis, a cute style that I love very much! 💛 Here you can support my work by buying me a mochi or if you want something specific, please consider buying a commission! I also offer monthly rewards for the monthly subscription! To learn more, please read this post: https://www.ko-fi.com/post/Lets-get-this-bread-V7V31E45I Thank youuuuu ~ 💛
Ko-fi helps creators earn money from their passion. We don't take a fee from donations!
Start a Page