Choose a Membership Level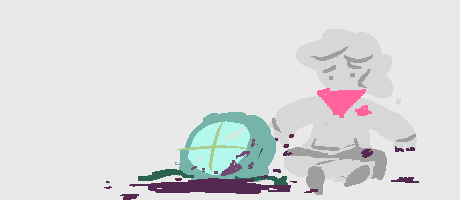 Every little bit helps. Members of the Brass tier receive the greatest gift I can bestoy: my gratitude for supporting me in my ambitious creative endeavors. "You notice some dark purple paint on your fingertips."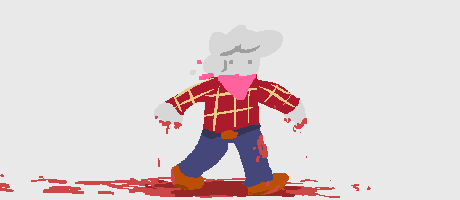 And I mean every bit. Thank you. Members of the Resolve tier will also receive my gratitude, but I'm winking this time. This tier serves as a way to further support me without quite going all the way to $5. "You feel a light red stain on your fingertips. It's just paint."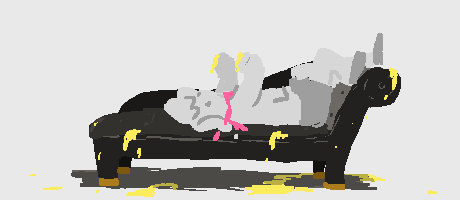 Your contributions are majorly appreciated. Thank you. For backing the Sand tier, you will get access to commentary on the comic as well as storyboards, to give you an idea of what I was thinking while making the comic. I can't promise these will be released on a regular basis, but my hope is that they will be insightful and interesting. "Splotches of bright yellow paint surround you. Your fingertips are drenched in this mixture, obsessed with this hue."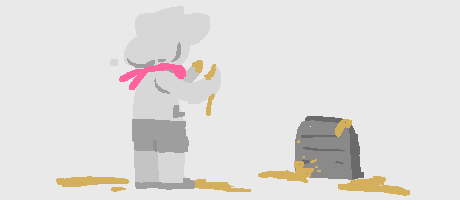 Every big bit counts, too. Thank you a million. Members of the Honey tier will still receive all rewards Sand tier members receive, as well as having their name apear in a royal gold in the top supporters section of INHOSPITABLE.net. "A strong royal yellow covers your hands. It feels sticky. It feels old. It feels dead. You're not sure if it's paint."
I couldn't ask for more. I really can't thank you enough. This tier will get you all previous rewards, as well as your name written in teal on the donation page. Talc names will appear ahead of honey names. Please note that there are no other significant rewards associated with this tier as of now, and that it serves mostly to further support my creative endeavors. "Teal crawls past the tips of your fingers, your whole hands, just past your wrist. Teal covers your arm. You're drowning in a whirlpool of teal. It's not paint."