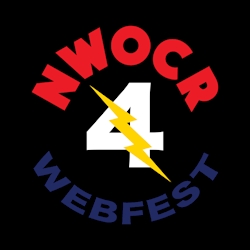 the bands playing at New Wave of Classic Rock - Webfest
WEBFEST 4! Joining ex-Skin, Jagged Edge, and Red, White and Blues rocker Myke Gray will be US blues rock maestros Robert Jon & The Wreck, Cornwall's finest KING CREATURE, NWOCR hot property Hollowstar, Wolf Jaw, Wille and the Bandits, Trident Waters, Firekind, The Rocket Dolls, The Dirty Denims, Doomsday Outlaw, Black Tree Vultures, Fallen Mafia, The Howling Tides, The Nile Deltas, and AUSTIN GOLD. Interviews will be with the wonderful Anne Estella. More bands to come. All bands are only paid via these donations.
Ko-fi helps creators earn money doing what they love. We take 0% fee on donations!
Start a Page