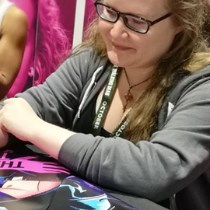 Pau - sketch requests OPEN
Hey there! If you enjoy Woven Skies, please consider supporting what I do! Supporters can feel free to include a sketch request — I'll draw the ones that catch my eye :) Finished drawings will be posted here, and possibly my other social media. You can also buy PDF issues of Woven Skies and read ahead of the webcomic. Thank you for the brew!
Ko-fi helps creators earn money doing what they love. We take 0% fee on donations!
Start a Page