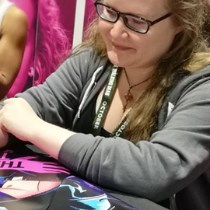 Pau - sketch requests OPEN
Hey there! If you enjoy my webcomics, please consider supporting what I do! Supporters can feel free to include a sketch request — I'll draw the ones that catch my eye :) Finished drawings will be posted here, and possibly my other social media. Thank you for the brew!
Ko-fi helps creators earn money doing what they love. We take 0% fee on donations!
Start a Page