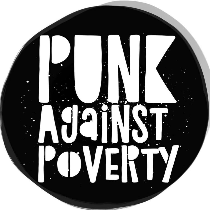 Punk Against Poverty
Here you can support us on a one off or monthly basis to enable us to keep helping the people of Torbay through times of financial struggle. All donations are greatly appreciated.
Ko-fi helps creators earn money doing what they love. We take 0% fee on donations!
Start a Page