Monthly running costs for June
Help contribute to the website hosting fees, and the costs of using the Google Maps service (used to display the feature rich maps). Any additional money will help lubricate the working parts!
Hi, I'm Matthew and I'm the owner and creator of RailMapOnline.com, providing a free interactive map of historic railways for the UK and Ireland, and historic railroads of the US. Your support will help keep the website free to all users and free from adverts. It'll help pay for the hosting fees, and also for the continued use of Google Maps which enables the fast loading of the feature-rich maps. Unfortunately I can't promise any additional services at this time in return for a donation, but hope to have some upgrades to the site in the future. And it's great to know that the work is appreciated and the maps are so useful to so many. Thanks, Matthew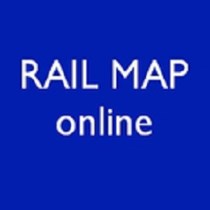 railmaponline
Money will help towards the fees of running the RailMapOnline website, any research costs, and keep the workers happy (me!)
Ko-fi helps creators earn money from their passion. We don't take a fee from donations!
Start a Page