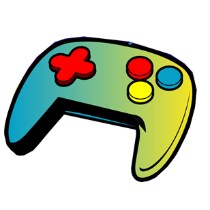 RetroGameBoyz.COM 🎮 🕹
My controller modding projects and hobbies have evolved into an official side business under the company name RetroGameBoyz. I no longer mod existing older NES controllers. I now manufacture my own brand new patent pending circuit boards (PCBs) and DB9 cables and use mold injected and 3D printed controller cases. I have sold 3000+ controllers to date of varying configurations (Atari 2600 / 7800, Colecovision, Commodore (Push up to jump button mapping), Commodore GS (true 2 button), MSX, Odyssey 2, Vectrex, Amiga, Sega Master System and a new custom Robotron dual D-Pad controller for the Atari 7800). I maintain a strict level of product quality and personalized customer satisfaction with over 1300 positive 100% feedback on eBay. I have products available on Amazon, Etsy, eBay and just opened a new marketplace on walmart.com. If you want to learn more please visit RetroGameBoyz.com or look me up on twitter https://twitter.com/retrogameboyz or Facebook https://www.facebook.com/retrogameboyz or YouTube.
Ko-fi helps creators earn money doing what they love. We take 0% fee on donations!
Start a Page