Choose a Membership Level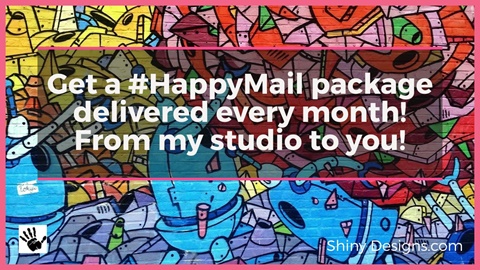 Artful #HappyMail Monthly!
Join the Shiny Designs #HappyMail club! You'll receive an envelope in the actual, postal mail from me every month. It will have all sorts of things inside and each and every one is unique. Each one will contain one or more pieces of my original art from the studio: ephemera, ATC cards, small sketches, handmade tags, handmade journals and so much more! You'll get an assortment of things from my creative practice: studio ephemera straight from my own worktable, fun things I've found, the occasional Zine, samples from my books, stickers and so much more! You'll also get my weekly-ish newsletter and the subscriber bonuses that go with that. The number of spaces is limited so sign up today! You can easily cancel anytime. Currently shipping worldwide!