My name is Shoona Browning! I make cute all ages comics, cuddle bunnies, and yell facts about sharks.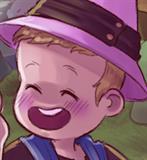 Shoona
I'm a cartoonist and illustrator who likes writing about endearing characters going on big adventures!! I want to make stories that make people smile!
Ko-fi helps creators earn money from their passion. We don't take a fee from donations!
Start a Page