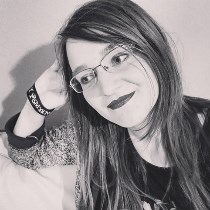 Stories in Songs - Melanie Naumann
About my podcast: Songs have the power to save lives! That's why the Stories in Songs podcast helps musicians write powerful & engaging lyrics so that they get more fans and sky🚀 sales. Lyrics are super important if you want the message of your song to be meaningful for your audience and to turn your listeners into fans. And in this podcast, you'll learn more about the craft of telling a story or a scene/chapter of a larger story in your song that will satisfy your listeners' expectations. You'll also get tips and tricks on how to analyze your songs so that you can create some amazing lyrics without hitting writer's block ever again. Hit subscribe and get ready to become a powerful storyteller.
Ko-fi helps creators earn money doing what they love. We take 0% fee on donations!
Start a Page