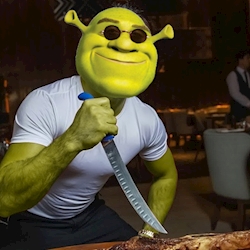 Desdemona & The Swamp
Welcome to Desdemona Wren and The Swamp. If you enjoy cursed content, The Swamp Bots (Phil, Keanu, Behrad, Antonia, and John), and my writing and artwork, please consider supporting us! Thank you.
Ko-fi helps creators earn money doing what they love. We take 0% fee on donations!
Start a Page