JULY 1-31, 2021 - A nerdy social experiment where I explore cabaret, it's magic, past/present performers and the venues they played at. Curiosity, curation & conversation is at the heart of this campaign, and I hope you'll come along for the ride. I hope to gain your financial support of my goal. Your donations will fuel my endeavors & emerging career as a cabaret artist and educator.
Welcome to TAMEKAHARRISLIVE, a black/minority/woman-owned entertainment brand based in Baltimore, MD, USA. I am Tameka J. Harris, a vibrant #cabaret #artist / #loungesinger & #vaudeville / #varietyshow performer, currently being booked for exclusive events, luxury resorts, casinos & cruise lines. Thank you for stopping by. I value your support of my career in cabaret! You are PRICELESS!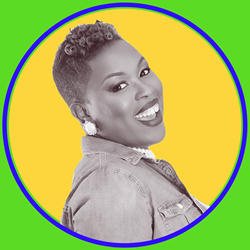 TAMEKAHARRISLIVE
Hello there! Welcome to TAMEKAHARRISLIVE. I am using this page to share with you my dreams, creations, inspirations, imaginations, connections and reflections in cabaret artistry and performance. Thanks for stopping by. Sharing my page, alongside your donations are always appreciated! Cheers!
Ko-fi helps creators earn money doing what they love. We take 0% fee on donations!
Start a Page