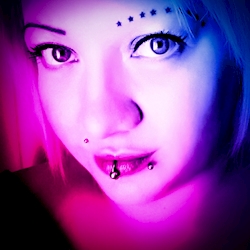 Tanya Simone Simpson
All my books can be read by anyone for free on any device through Wattpad, which is an ad-supported storytelling platform. It has a paid ad-free Premium subscription option too, but the money goes to the platform, not to the writers. You can find a link to my Wattpad profile and individual books on my website, TanyaSimoneSimpson.com, or you can copy and paste this URL: wattpad.com/user/EveryNextDream At the moment, my Ko-fi page is my tip jar, giving people who enjoy my stories a way to contribute some money and share a virtual coffee with me. You can share as many coffees as you like! Also (super exciting news!) I'm working on setting up a shop right here on Ko-fi, so my books will be available for sale, as well as free downloads with an option to pay what you can. To find out when my book shop opens, you can follow me on Twitter (twitter.com/EveryNextDream) or Instagram (instagram.com/EveryNextDream). You can also make an account here on Ko-fi if you don't have one already and follow me to be notified of my latest posts and news!
Ko-fi helps creators earn money doing what they love. We don't take a fee from donations!
Start a Page