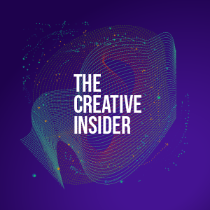 The Creative Insider
The Creative Insider is the sweet spot between practical tips and inspiration sources, shared by creative pros on their own personal professional journeys. We founded The Creative Insider as a way to help creatives in all industries find their own path to creative fulfillment by helping avoid the mistakes we've made ourselves. Becoming a professional creative is a long, arduous and at times overwhelming learning process. Even after your studies, following a clear path for your creative craft can seem difficult. Everything taught in academies and universities, the information found in books and in the mainstream media is focused on the "what" but not the "why", the "how" and the "who". The podcast helps us discover other creatives' journeys: how they got started, what they went through to get where they are today and what their current creative process and workflow look like. We want to help you create your personal tool set for your journey in becoming a professional creative.
Ko-fi helps creators earn money doing what they love. We take 0% fee on donations!
Start a Page