MURAL or an XL canvas painting.
It's time to paint something big! I want to do a painting that's at least 6'x6'.
Hello! My name is Tera and I'm an artist. Growing up I loved to fill sketch pads with drawings of houses, portraits, and fantastical garden scenery filled with mushrooms and bugs. I must admit that my artistic interests have not changed much over the years. Much of my work features nature's beautiful moments - of both the living plants and animals, as well as the beauty that takes place when something has begun to decay. I work with a wide variety of mediums, but I spend the most time with watercolor and acrylic.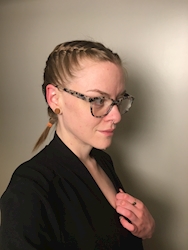 terastar
Welcome to my Ko-fi Page. If you enjoy my content, please consider supporting what I do. Thank you.
Ko-fi helps creators earn money from their passion. We don't take a fee from donations!
Start a Page