Support The Designs of Andrew Kotlinski
There is, I believe, no purer science than mathematics. And there is no better way to visually express the complexities and curiosities of mathematics than through computer graphics. I create my art using software of my own design and implementation. I do this because I need to understand every algorithmic step involved in creating my still images or videos. If I don't have control over the entire process, I feel that I've left something to chance. Just as a scientist despises randomness when it hinders the repeatability of an experiment, I despise randomness when it prevents me from recreating my art. The whole point of being digital is being precise. Analog art degrades over time, whereas digital art remains the same forever.
x
13
Received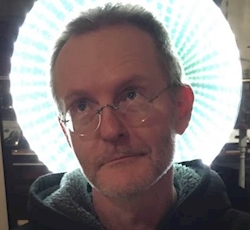 The Designs of Andrew Kotlinski
Welcome to my Ko-fi Page. If you enjoy my content, please consider supporting what I do. Thank you.
Ko-fi helps creators earn money from their passion. We don't take a fee from donations!
Start a Page