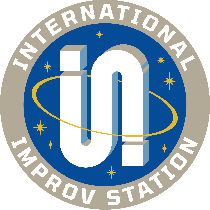 International Improv Station
Using Ko-fi means that supporters can set up their own payment plan. You can: - pick a sum that makes sense to you and pay one annual fee - choose a monthly subscription and keep it going for as long as you enjoy the community - pay a little more if you have the means and want to ensure the community thrives - pay nothing and support us through commenting and engaging with our events All these options are available to you immediately. There are zero hoops to jump through to access everything our community provides. Your donations will continue to allow us to: - pay for the software we use to run the site - the platform itself, accounting software, graphic design and marketing - pay for our time - running jams, events, panels, office hours and shows - hire other teachers to continue our curated classes and courses - hire an office manager to do the admin so that we can concentrate on creating content and opportunities within the community Thank you so much for your support.
Ko-fi helps creators earn money doing what they love. We take 0% fee on donations!
Start a Page