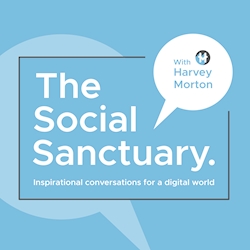 The Social Sanctuary Podcast
The Social Sanctuary provides a break from the hustle and bustle of online life, giving us all a space to discuss the matters which really matter in the hectic modern world. If you're enjoying the podcast, please donate to and support The Social Sanctuary to help me with funding future series.
Ko-fi helps creators earn money doing what they love. We take 0% fee on donations!
Start a Page