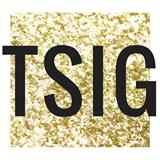 THIS STUFF IS GOLDEN
Hi lovely! If you love my writing stuffs on https://thisstuffisgolden.com and want to support me, here's a way that you can! By buying me a coffee (or a hot chocolate more likely, I'm a sucker for those), I will not only be incredibly grateful but I'll be even more motivated to keep my blog content updated, creating awesome things for you to read. Thank you so much for being a reader and for being so wonderful! Any support would be amazing.
Ko-fi helps creators earn money doing what they love. We take 0% fee on donations!
Start a Page