I'm a freelance designer/illustrator who is passionate in helping animals and using my art to do my part in saving the environment by working with eco-friendly and waste free businesses to provide products that help consumers reduce their waste footprint on our beautiful planet. I use the profits from my products to help local organizations with environmental cleanups, education, and animal rescues. My goal is to create an online shop that will have all the best of the best eco-friendly biodegradable items on the market with eye-catching fun designs everyone can enjoy.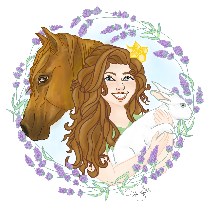 Tina Schofield
All proceeds will be going towards helping grow my eco-friendly business. Including: - getting my business officially certified. - paying business expenses such as website fees, ads, travel to promote my product and meet venders to make sure they're doing as they say they are, etc. - enabling more collaborations with eco-friendly businesses to add more waste-free products to my shop. - help get my eco-friendly, waste free, cruelty free, ethically sourced business certifications (yes..these cost money :,( ) - art supplies & product photography equipment - money to purchase samples of my products to make sure they are fit to sell to the masses and meet my eco-friendly qualifications.
Ko-fi helps creators earn money from their passion. We don't take a fee from donations!
Start a Page