Support Heather R. Holden
Comic writer and artist. My horror comedy, THE UNDEATH OF ME, updates every Friday at undeathofme.blogspot.com!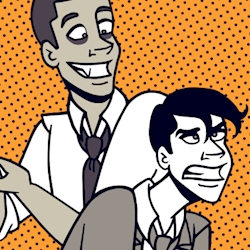 Heather R. Holden
Welcome! If you enjoy my work, I hope you'll consider supporting me here so I can continue making art and comics!
Ko-fi helps creators earn money from their passion. We don't take a fee from donations!
Start a Page