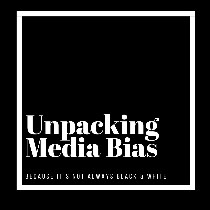 Unpacking Media Bias
We are two travel, culture and lifestyle journalists who want to unpick and unpack the language and visuals of today's media, whether print, online, TV, radio, podcast. We're no experts and we're learning as we go. We don't make money from the newsletter; it's just something we wanted to do. No pressure at all to donate anything but if you do, we'll use any funds to improve on what we offer and pay other writers for guest op-eds (we currently write all the copy apart from the answers to the questions we pose in Sense Check). Thanks for reading it and for your support!
Ko-fi helps creators earn money doing what they love. We take 0% fee on donations!
Start a Page