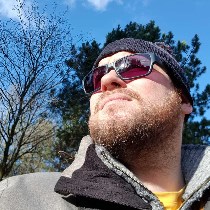 Vancano (Worldbuilding School)
I'm writing a collection of short stories called Synthmark. If you're a fan of the 80s, cyberpunk or science fiction then they will be for you. The stories are set in a world of tech, corporations and rogues. The stories will be available on a number of social media platforms. But the website and the email newsletter will be the main place to find them. The newsletter will publish stories at least 2 weeks in advance of anywhere else and it will also have email exclusive stories and lore. Synthmark is set in a dystopian world but underpinned by the themes of love, hope and joy even in difficulty. Even when it feels like the world is too dark and lost, there is always hope and peace if you can find the source.
Ko-fi helps creators earn money doing what they love. We take 0% fee on donations!
Start a Page