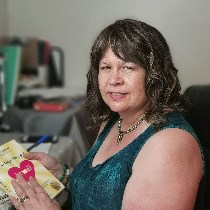 Vicki Lund, Hypnosis & Holistic
Hello! On this page you will be able to subscribe as a monthly member, where you will be able to attend a weekly live meditation via Zoom online. Investment is $50 per month. As a subscriber, you also have access to the library of meditation audios. You will also find a donate button for when I do live card readings on my facebook page, or to donate for any reason. PLUS you can visit my store for digital purchases of audios and courses that will be coming soon.
Ko-fi helps creators earn money doing what they love. We take 0% fee on donations!
Start a Page