Pay for 3 months' web hosting!
It'd be awesome if we could get a boost towards paying for web hosting. We're doing it on the cheap, but still – it'd be a great validation to know users actually like the service.
Remember the limitless creativity of the 90s World Wide Web that flourished on sites like Geocities, Tripod, Angelfire? Vistaserv.net is a grass-roots web hosting initiative hailing from Thornbury, Australia. Inspired by the quirky web of the 90s, we allow users to create home pages, their own sandbox on the World Wide Web. Come build your own home page with our retro-styled Wizard® and join the fun in the Real-Time Guest Book!
x
3
Received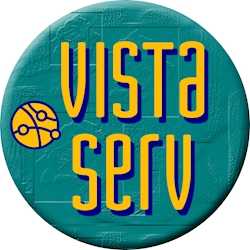 Vistaserv.net
Web hosting isn't free! This is a hobby project for us, and so we'd be grateful for a contribution :). The site is not-for-profit and will remain free to use.
Ko-fi helps creators earn money from their passion. We don't take a fee from donations!
Start a Page