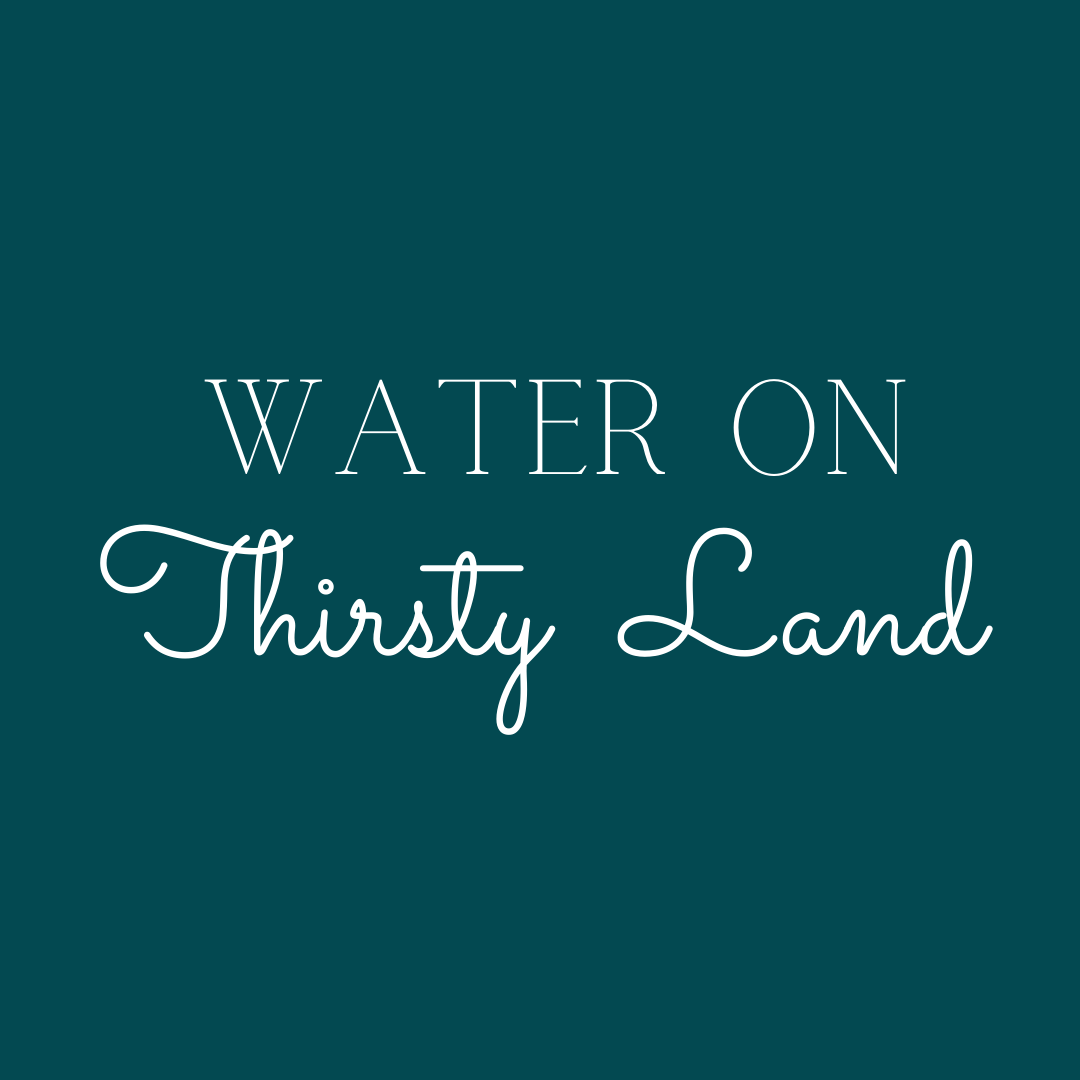 Water On Thirsty Land
For I will pour water on the thirsty land and streams on the dry ground; I will pour out my Spirit on your descendants and my blessing on your offspring. They will sprout among the grass like poplars by flowing streams. Isaiah 44:3-4 CSB - About Water On Thirsty Land Our commitment is to provide Bible studies, Christian fellowship, and Bible study tools and resources that encourage Christians in their walk with Jesus. Our dedication is to share the truth of the gospel across the world in order to help quench the thirst of souls and lives for the Lord. Our mission is to share and uphold Biblical truth, encourage spiritual growth and stronger, personal relationships with God through our Savior, Jesus Christ through Bible studies, fellowship groups, and various products and offerings. Our vision is to provide practical stationery, home, and hobby products that empower Christians to live prayerful, orderly lives that are focused on the living water of Christ. - What will your contributions be used for? All support is used to support the mission and vision of WOTL and the various projects to accomplish our mission and vision. Donations help fund our Bible study blog, reviews, free resources and to expand product and service offerings throughout WOTL.
Ko-fi helps creators earn money doing what they love. We take 0% fee on donations!
Start a Page