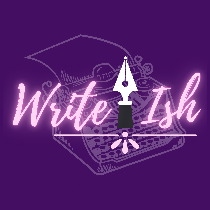 The Write-Ish Podcast
Welcome to our Ko-fi page where we'll be posting production updates, news, and teasers for upcoming episodes. If you like what we do, please consider gifting us a Ko-fi to go towards our podcast hosting so we can make your listening experience the best it can be. Every dollar counts, and monthly supporters get 5-minutes of every episode 72 hours before they goes public!
Ko-fi helps creators earn money doing what they love. We take 0% fee on donations!
Start a Page