Publishing my own poetry book
It is my dream to publish my own poetry book which everyone can relate to. I want everyone to feel what I feel and to know that no matter what anyone of us are going through, we shouldn't give up on our lives and hold on to the rope of light.
Hey there! I am a self-published author, poet, blogger, and freelance writer. I usually post poetry, short stories, and helpful articles. I love kittens and hamsters and my dream is to become NewYork Times Best-Selling Author.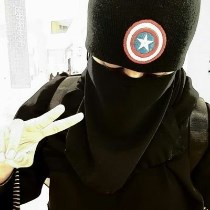 Aaliyah Salia
This is my first time using this platform, so forgive me for being a noob...I will use my K-Fi page to keep you all entertained with my poetry, short stories, and blog posts!
Make money doing what you love. We take no fees on donations! Start a free Ko-fi page