Yeensie's sweet beginnings🌟💕 Hello there, My name is Ayeen - I am an aspiring artist & illustrator. I create illustrations based on cute stuff- which I am most passionate about. If I am not drawing, I am probably spending time with my special someone, eat lots of food or sleeping. I always loved drawing. I can not remember a time where I wasn't enjoying it. I saw other artists making a living with their passion, building a community around art and running their own online shops. I realized this is what I wanted to do, too! In God's perfect time..💕💕💕 Thus, I'm taking this step as my starting ground to work towards that dream.
x
22
Received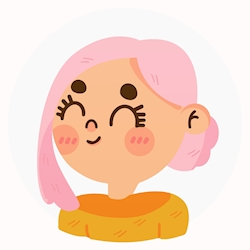 yeensie
Henlo yeensie here, I am a young at heart artist that has a huge passion for awe-inspiring, cute, motivating illustrations & designs; I have big dreams & lots of plans. Follow my journey as I craft away my dreams🍓
Ko-fi helps creators earn money from their passion. We don't take a fee from donations!
Start a Page