Hi there! ฅ•ω•ฅ) My name is Sam and I'm the artist behind Hoshiikins! I really appreciate you stopping by!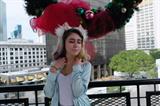 Hoshiikins
(っ・∀・)っ Any amount is highly appreciated ~! All proceeds will go towards my supplies and of course- my iced coffee addiction!
Ko-fi helps creators earn money from their passion. We don't take a fee from donations!
Start a Page