What makes Ko-fi different?
0% Fees on donations
We don't take a cut of your donations. Connect your PayPal or Stripe account and receive donations directly from supporters with no added fees from us.
Everything you need
Share your work, receive donations, sell memberships, products or commissions and even set a crowdfunding goal all from one place.
Low pressure
Ko-fi is a friendly way to earn an income. Start with a free tip jar for what you're already creating and offer supporters more whenever you like!
Who uses Ko-fi?
Artists, Writers, Podcasters, and all kinds of creators use Ko-fi. It can be a simple tip-jar, a place to build a membership community or a super-easy way to sell products and commissions with just a link! Ko-fi is for anyone who wants to start making an income directly from fans.
Explore how Ko-fi works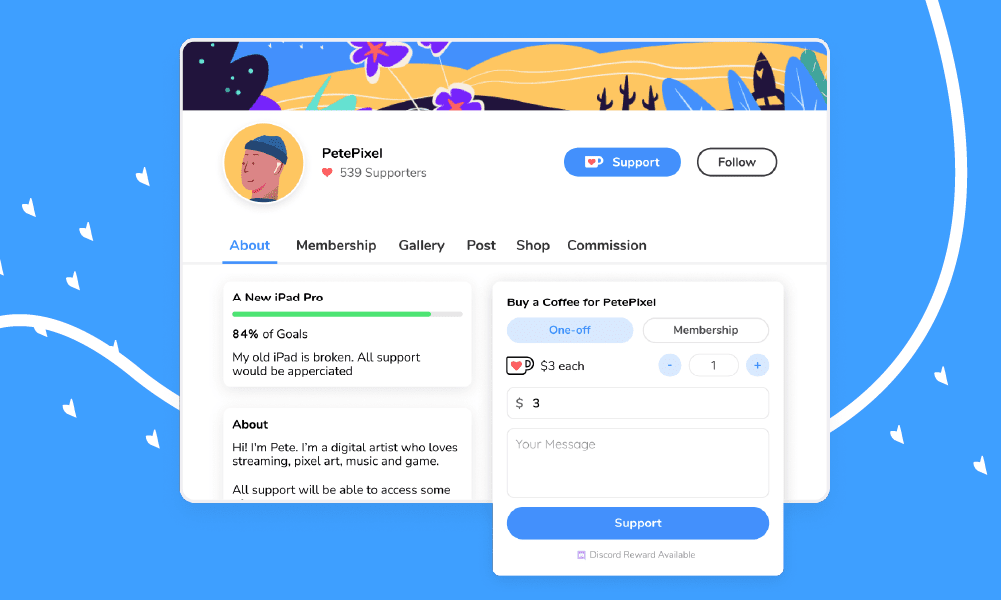 Get Started - It's Fast, Easy & Free
Create your free page and share it with your fans to start receiving donations (roughly the price of a coffee). We don't take a fee on your donations and you get paid directly!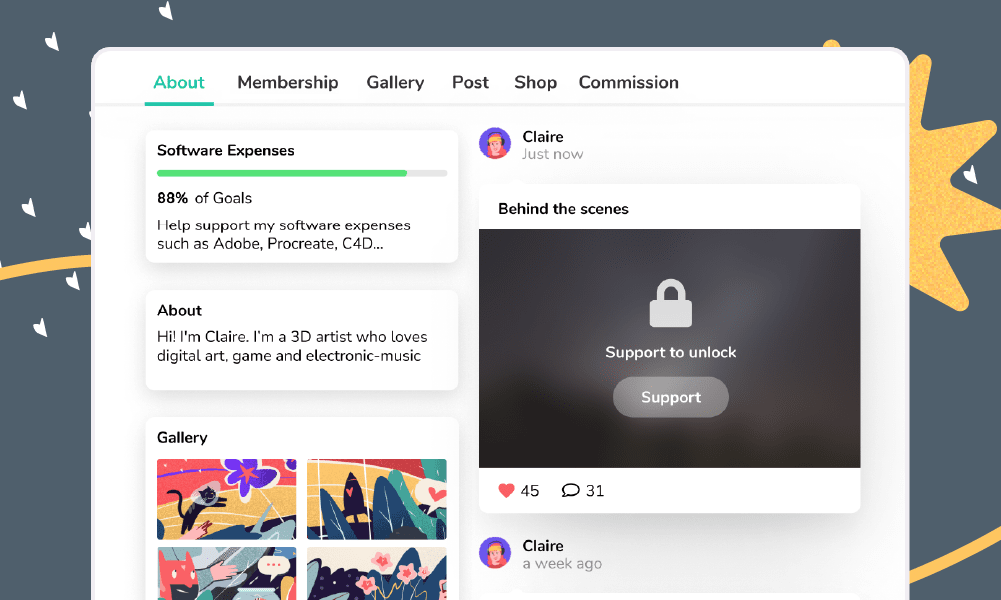 Give Your Biggest Supporters a Home
Show off your best work in your Gallery and post exclusive content for supporters. Receive donations and monthly memberships, sell products and offer commissions all in one place.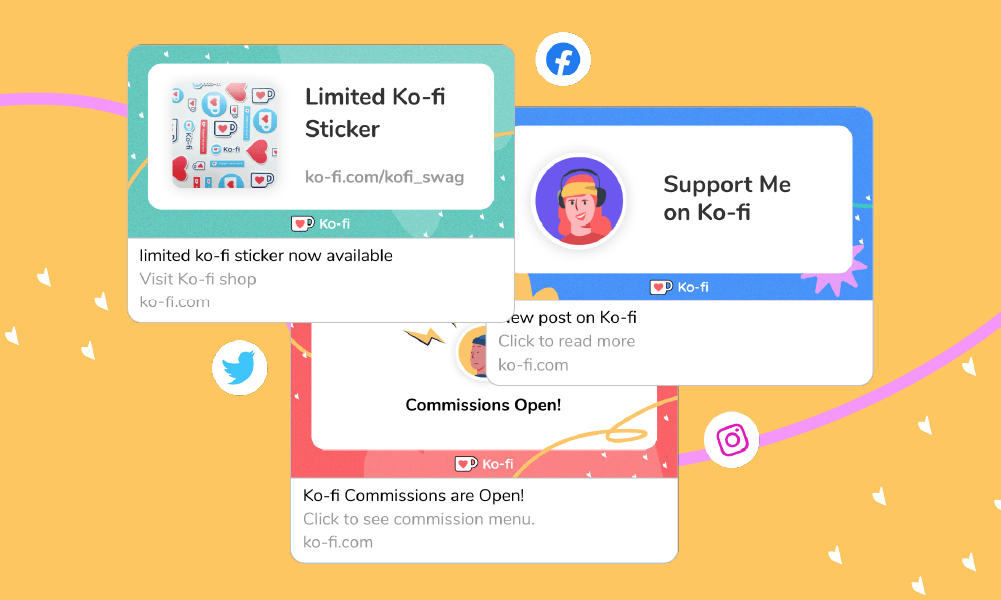 Ask for Support - You Deserve it!
Give fans a way to support you financially and share a message of encouragement. They can donate the price of a coffee or make bigger contributions towards your crowdfunding goal.
Build a Reliable Membership Income
Earn a recurring income by offering Memberships. Reward your community members with exclusive content, access to your creative process and automatically assign Discord roles.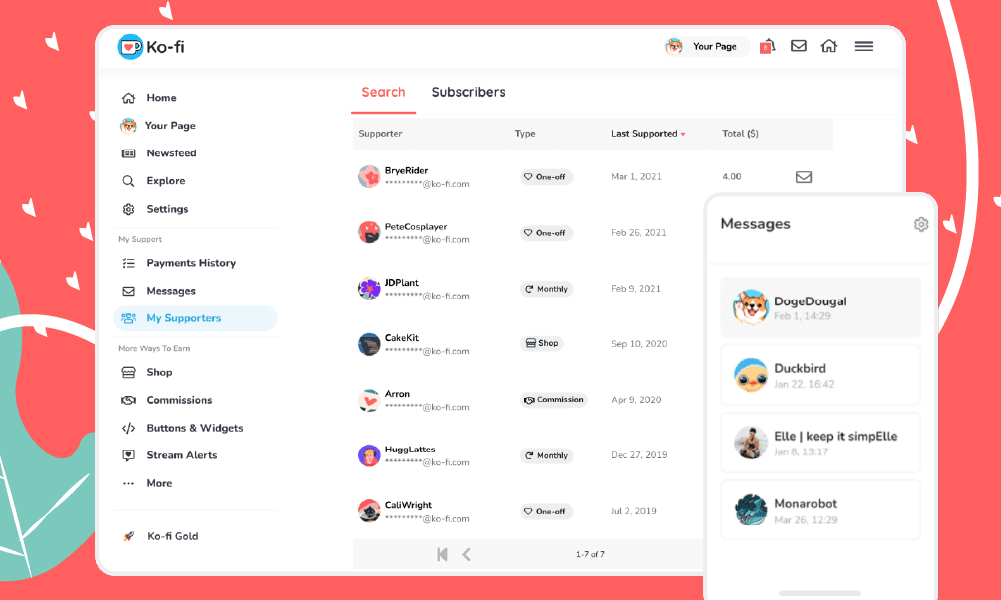 Keep Track of Your Supporters
Message supporters directly and keep track of everyone supporting your work. Message new subscribers directly and export your data any time you like.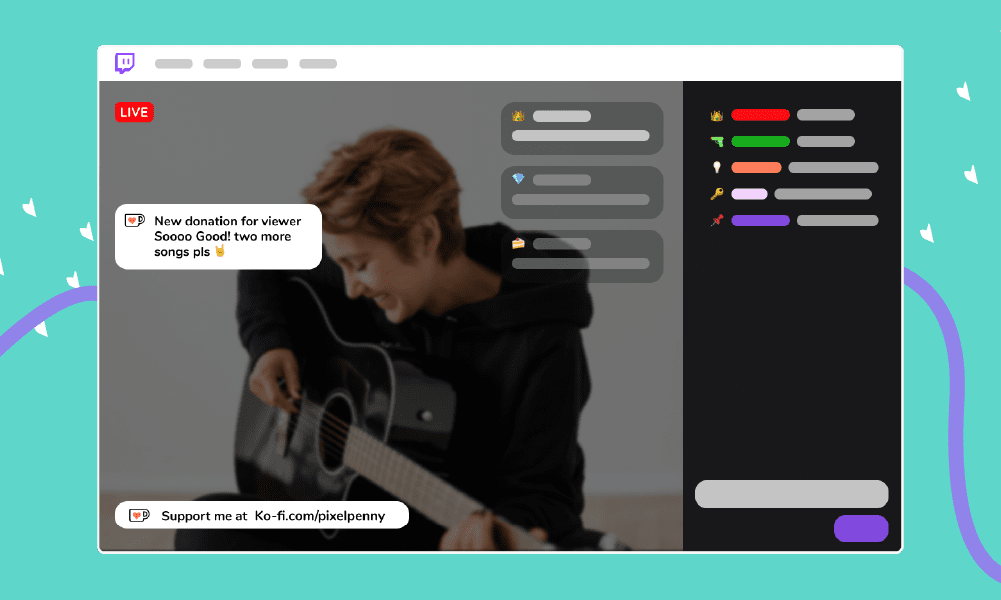 Earn While You Stream
Create custom alerts to celebrate donations while you're streaming. Choose the color, sound, message and call to action that suits you.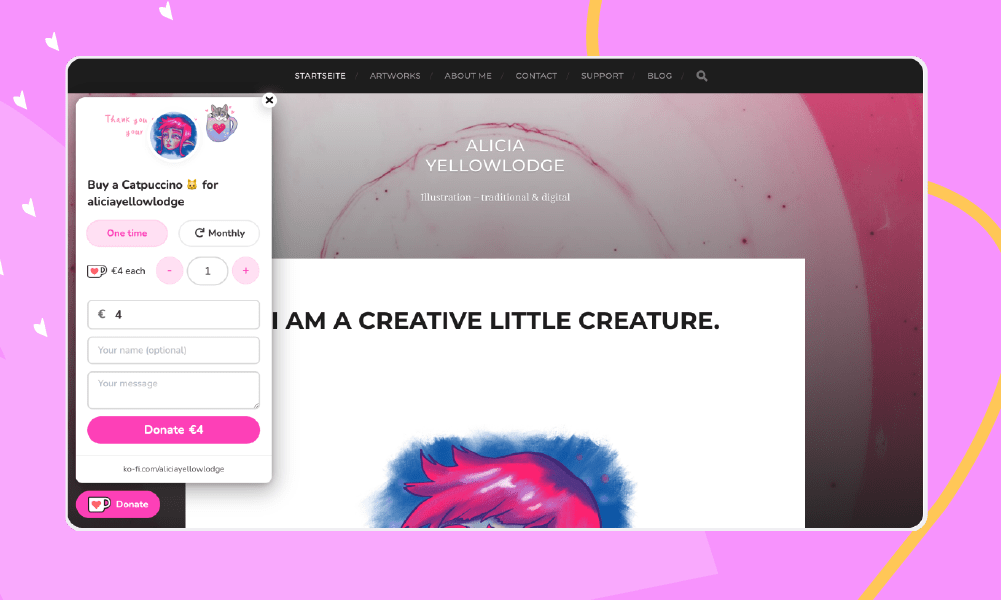 Monetize Your Site or Blog
Add a Ko-fi button, donation widget or panel directly to your own website or blog. Let visitors support you without leaving your site.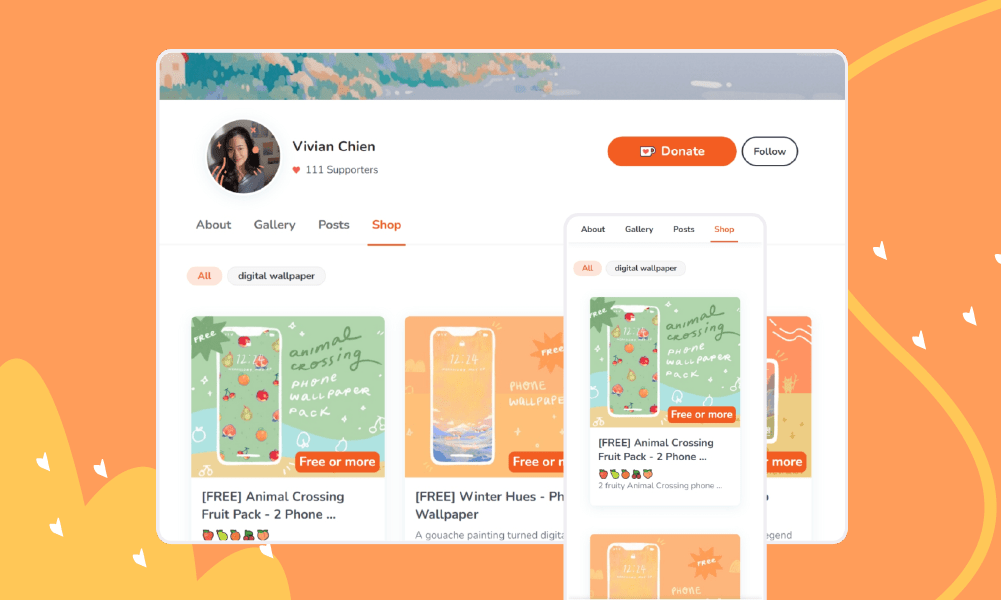 Sell With Just a Link
Add a digital or physical product in just a few clicks. No complicated setup, no listing fees. Just share your link to start making sales!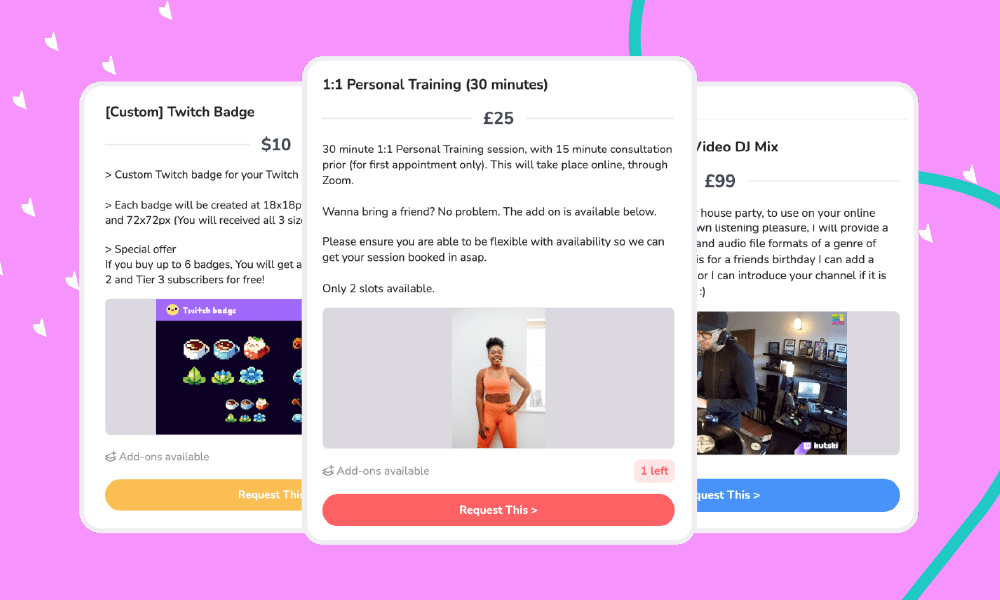 Offer Unique Commissions and Services
Turn what you do into a service. Offer supporters one-on-one advice, custom artwork or let fans request a video message from you. Limit the slots you have, offer add-ons and message buyers to update them on progress.
Claim your page
It only takes a minute to create your page and start receiving donations and support!
All the features you need

Get Paid Directly
Instant donations with Stripe or PayPal

Direct Messages
Engage with your supporters

Gallery
Show your best work

Goals
Crowdfund creative expenses

Posts
Share your work and process

Rewards
Give something back to supporters

Commissions
Let fans buy unique work

Memberships
Make a monthly income

Paywall
Offer exclusive content

Integrations
Connect to Discord, Zapier and more

Stream Alerts
In-stream donation messages

Shop
Sell digital and physical products