Ko-fi
Get support from people who love your work.
A 'buy me a coffee' button for your content.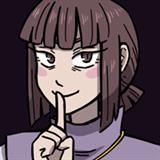 Caretaker-AU
caretaker-au.tumblr.com
An Undertale AU fancomic about Chara, the Caretaker of the Ruins.
Kuzma Reynolds
creator-n3.tumblr.com
My grandmother won't support me. She is emotionally abusive. I really need money for clothes, a binder, and supplies. I would also like to save to move out as soon as possible.
Join Thousands of Creative People using
Ko-fi.
Share your link anywhere and get support from fans of your work.
See popular users
Sign up