Ko-fi
Get support from people who love your work.
A 'buy me a coffee' button for your content.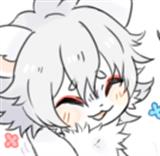 Nekojiima
nekojiima.tumblr.com
Hi I'm Prince! I love drawing cute fuzzy things! I hope to make art that can make people happy. 🌸
Join Thousands of Creative People using
Ko-fi.
Share your link anywhere and get support from fans of your work.
See popular users
Sign up