ko-fi
Get support from people who love your work.
A 'buy me a coffee' button for your content.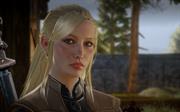 tatteredspider
tatteredspiderweb.tumblr.com
I'm a 43 year old Canadian lady, separated and heading for divorce that likes to write Dragon Age fanfic and anything crafty, with leanings towards knitting and sewing.
Join Thousands of Creative People using
Ko-fi.
Share your link anywhere and get support from fans of your work.
See popular users
Sign up