ko-fi
Get support from people who love your work.
A 'buy me a coffee' button for your content.
Payments go straight into your PayPal account.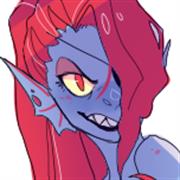 vampxrebarbie
vampxrebarbie.tumblr.com
Things are pretty tough for me right now. Any donations or offers will be used exclusively to make sure I can buy the basics as far as groceries go (and maybe the occasional coffee, won't lie).
Join thousands of creative people using
ko-fi.
Share your link anywhere and get support from fans of your work.
See popular users
Sign up
Sign up for more features