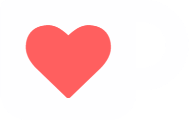 ko-fi
Get support from people who love your work.
Join thousands of creative people using a 'buy me a coffee' button.
Your 'buy me a coffee' button
Payments go straight into your PayPal account.
Join thousands of writers, artists and content creators already using
ko-fi.
Share your link anywhere on the web and let your audience support your work.
See popular users
Sign up for more features
Appreciate someone? Send a ko-fi
You can send a coffee to anyone with an email, even if they aren't already on ko-fi.
Feel good instantly
Support a stranger with a random act of kindness. It's the quickest way to feel good.