New backup drive!
My backup hard drive failed, and I'd like to get another to replace it. I'd also like to get an enclosure or connector to try and recover data from the old one if I can.
I make lots of comics and stuff, but I'm most well-known for Messenger and Follower, two sci-fi webcomics set in the same universe.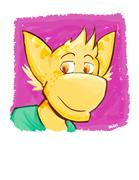 Bugbyte
Hi! I make two webcomics, Messenger and Follower, and both require ongoing purchases of supplies, occasional equipment upgrades, software, and web hosting. Your support helps keep it all going and might occasionally buy me a couple of hours of working somewhere like a coffee shop. :)
Ko-fi helps creators earn money from their passion. We don't take a fee from donations!
Start a Page