Just an amateur artist doing the best they can.
x
46
Received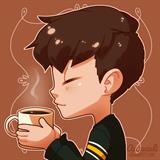 Azuzuzuli
Thank you so much for considering buying me a coffee! All donations go toward helping me keep myself and my stream afloat! (And also lots of coffee too keep me energized.)
Ko-fi helps creators earn money from their passion. We don't take a fee from donations!
Start a Page