I'm a 2D/3D artist, whether you like furry guys or anime girls I've got a bit of everything. I'm very passionate about art and hope to get better and better with each piece I create so I can entertain the world.
x
194
Received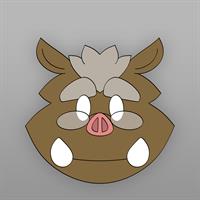 V--R
Buy me a coffee and fuel my 24/7 art creating addiction.
Ko-fi helps creators earn money from their passion. We don't take a fee from donations!
Start a Page