For 3 gold you get a set of 3 potions, adventurer! Helps this elven craftsman out, and makes you better at your quests! | Hello, I'm Vakaris! I paint, I make jewelry, play video games on my free time, and read and review books for fun. Yes, we can be friends!
x
255
Received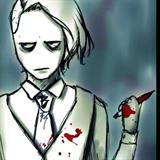 Blackwood
I make jewelry, and often find myself in great need of supplies and findings, and I have nothing to spare struggling to pay the bills month in and month out. So if you don't really want anything right now, but still wish to see what happens next, well, you can do :)
Ko-fi helps creators earn money from their passion. We don't take a fee from donations!
Start a Page