Writer of stuff and things, and sometimes things and stuff. Co-owner/publisher of Mallet Productions. I've written for numerous comic anthologies, and I've even got some free comics available to read over on ye olde work blog!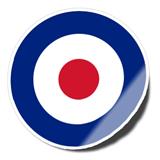 Lee Robson
I write all kinds of stuff - including some comics that you can read FOR FREE over on my blog. If you've read and enjoyed any of those freebies, it would be pretty cool if you wanted to buy me a coffee. Just one sugar, though, thanks.
Ko-fi helps creators earn money from their passion. We don't take a fee from donations!
Start a Page