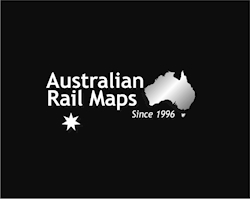 Australian Rail Maps
The Australian Rail Maps website www.railmaps.com.au was developed and is published and maintained by Australian Rail Maps. We aim to promote rail travel in Australia by providing an integrated, consistent and easily accessible source of information from all operators of rail, road and sea transport across Australia. We're fully independent and are not affiliated with nor are we an agent of any transport operator. We are funded by in-page advertising, and by commissions on sales of hotel accommodation, rail passes and merchandise purchased via in-page links. All Ko-fi donations are greatly appreciated - even the very smallest amount makes a great difference.
Ko-fi helps creators earn money doing what they love. We take 0% fee on donations!
Start a Page