With your support, Ya Boy Z can put pen to paper to get even one step closer to a Writer's Room in LA
I'm a totes cool dude who writes tales to electrify.
x
24
Received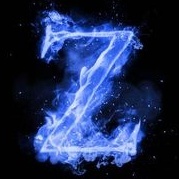 Ya Boy Z
Welcome to Ko-fi. Enjoy my content, it's of incedible importance to your species. Also, I really like cake. Thank you.
Ko-fi helps creators earn money doing what they love. We take 0% fee on donations!
Start a Page