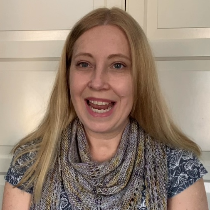 Knitted by Catherine
Any donations will be used to make improvements to the podcast, for example buy new equipment (microphone & lights), enable me to create new content or to fund giveaways for my viewers. I really appreciate any support so thank you so much if you would like to support me in my podcasting adventure.
Ko-fi helps creators earn money doing what they love. We take 0% fee on donations!
Start a Page